http://onmilwaukee.com/dining/articles/meatymemoriesfiveoclocksteakhouse.html
When it comes to restaurants, we all have our beloved go-to spots. And for at least five regulars, that favorite spot is Five O'Clock Steakhouse, 2416 W. State St.
To prove it, they shared their memories as part of a contest celebrating the Steakhouse's 70th anniversary – an occasion made possible in part by a woman named Jeanne Ricci, who was married in 1945 at the steakhouse's predecessor, Five O'Clock Club. Jeanne, who turned 97 years old on Feb. 19, is pictured below (right) with her daughter Jackie Bayer.
"We were deeply moved by the stories submitted," said Stelio Kalkounos, managing partner of the steakhouse. "It is amazing to see how Five O'Clock Steakhouse has been ingrained in customers' lives for generations. We received stories of birthdays, proposals, weddings, acts of kindness and even one story of college roommates stealing leftovers."
But, despite the plethora of worthy submissions, only five made the cut. Here are slightly abbreviated versions of the entries from self-declared "ultimate fans," each of whom won 12 complimentary dinners (one per month for a year).
1. Kari Gundrum, Butler
Gundrum visited Five O'Clock Steakhouse for the very first time in the late '80s. She's fond of both the king cut filet and the ribs because, as she says, "you gotta love the leftovers!" She and her husband Bob often go together and order one of each so that they can share.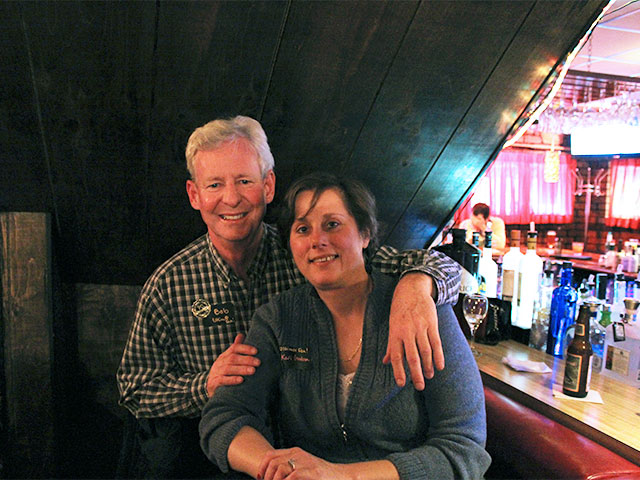 "Old man Coerper would stand guard at the hostess' spot keeping track of the comings and goings of everyone in his restaurant. For those of you who have never had the chance to meet Mr. Coerper, he was a man of small stature, gruff, with a full head of snow-white hair. Even with his petite frame, he would boss around those waitresses like there was no tomorrow. It was funny to watch the constant herding of his waitstaff."
2. Ron Phelps, Madison
Phelps says he's visited Five O'Clock Steakhouse "hundreds of times" in his life. His favorite dish is the king cut filet. He always orders parmesan peppercorn dressing with his salad, and requests extra pepperoncini.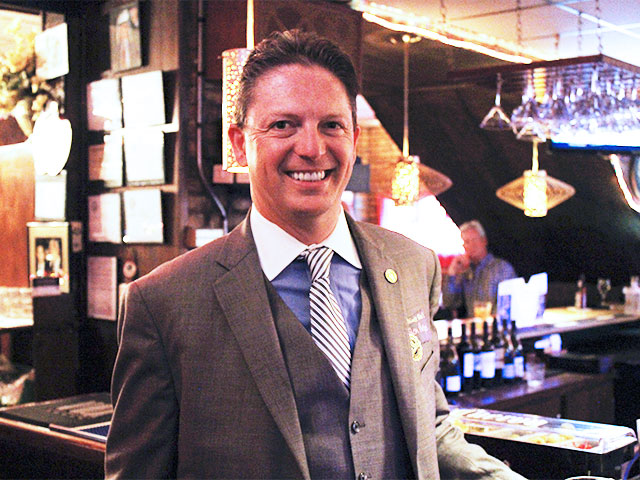 "My very first experience at the Five O'Clock Steakhouse was when I turned 8 years old and my dad took me there for my birthday. He told me when dinner came, my steak would look like a slice of chocolate birthday cake as it was blackened on the outside and it would be the best steak I have ever tasted or would ever taste in my life. The steak came out, blackened in a pool of au jus with a few button mushrooms on the plate. It looked like a piece of chocolate cake just as my dad said it would. A medium rare, blackened on the outside, perfectly done on the inside … best steak I have ever had. I have been to over 40 countries and have tried every type of steak on multiple continents, and still bring new people I meet here for the best steak they will ever have."
3. Jay Crapser, Milwaukee
Jay's first visit was 18 years ago on Valentine's Day. At the time, he says, he brought his girlfriend Debbie to a different restaurant each year. On this particular occasion, he took special pains to get a reservation at Five O'Clock.
"Because they didn't pick up the phone until Tuesday at 4, and the line was always busy, I missed out on the opportunity for two years straight. On the third year of this ritual, I gave up. I took two hours off of work (on the south side of Racine) so I could make the drive. I promptly knocked on the door at exactly 4, and Ted flung the door open. He said, 'how many and what time?' I was in!"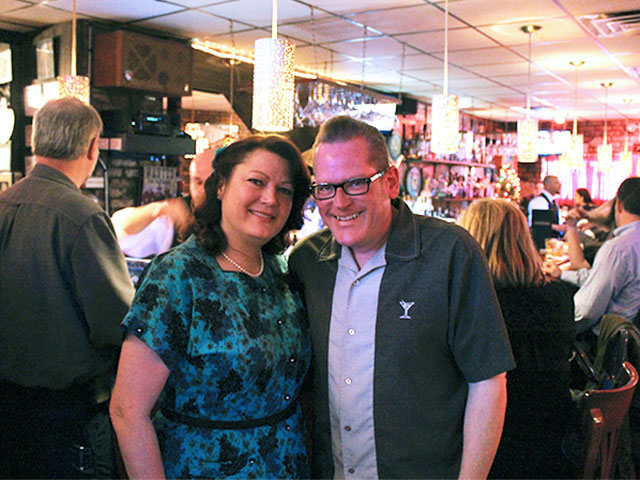 Crapser's plan was to propose to Debbie that evening, and present her with a special '50s wedding ring display she'd fallen in love with (and that he secretly purchased) that would later serve as their wedding cake topper. As he says: "I could hardly concentrate on my dinner. They brought a salad that could have fed five, and when the steaks came we were horrified. We asked for medium rare! Why were they so black? One bite of the beautiful, pink, meat-flavored butter, and we were hooked. I was more nervous than a cat on a marble floor the entire time … [When dessert was served, along with the display] I got down on my knee, and told her that she was everything to me, and I couldn't imagine spending my life without her. The restaurant stopped for that brief moment. I stood up and said, "she said YES!", and everyone applauded."
Debbie and Jay are celebrating 16 years of marriage in October, and they still go to Five O'Clock Steakhouse for Valentine's Day, anniversaries and birthdays. "It may have never happened if it weren't for the Five O'Clock!" he notes.
4. Carl Movrich, La Grange, Ill.
Movrich is a Marquette graduate who started visiting Five O'Clock in the '70s. Among his fond memories is an evening at the bar when he met the farmer who supplies all the beef the restaurant uses for its steaks.
"I visited Five O'Clock for the first time with my former roommate, Carmen Manaco in 1970. In the 80's our own children, nephews and nieces were students attending Marquette and when we would come up for our visits we would always treat them and their roommates to steak at the Five O'clock Club. Our favorite spot was sitting under the stairway and at the bar.
Our most memorable times were always enjoying an incredible steak dinner and seeing the looks on the eyes of the students that were only used to eating dorm food. The portions were unbelievable and the black steaks were 'best in the world.' And of course, we always left with two big handfuls of jelly beans.
In the fall of 1994 we took Tony, Carmen's son, who was attending Marquette at the time, for a steak dinner. During dinner Carmen admitted to us that he had to break a promise to his wife (she was expecting to go out on a date with him that same night) that he could go to Milwaukee only if he would bring back a Five O'Clock steak for her. So, of course, during dinner he ordered another New York strip steak 'to go.' After our fabulous dinner we drove back to Chicago. As I was driving for about an hour I noticed that Carmen had stopped talking with me and when I looked over to the passenger seat he was already halfway through eating his wife's steak. I looked at him in disbelief but what I saw in Carmen's face was the most guilty, satisfied look I have ever seen on anyone, before or since. Eating two Five O'Clock steaks in one evening says it all."
5. Craig Cohn, Northbrook, Ill.
Cohn says he first visited Five O'Clock with a colleague who worked at the Milwaukee office (of his company) and claimed that the restaurant had "the best steak." Skeptical at the time, he went along and says his mind was blown by the steak he ordered. Since then, he says he's traveled around the U.S. in search of steak that compares to Five O'Clock's. The closest he's come – but still in second place – is St. Elmo in Indianapolis. Cohn says he still visits Five O'Clock regularly with his wife, Suzie.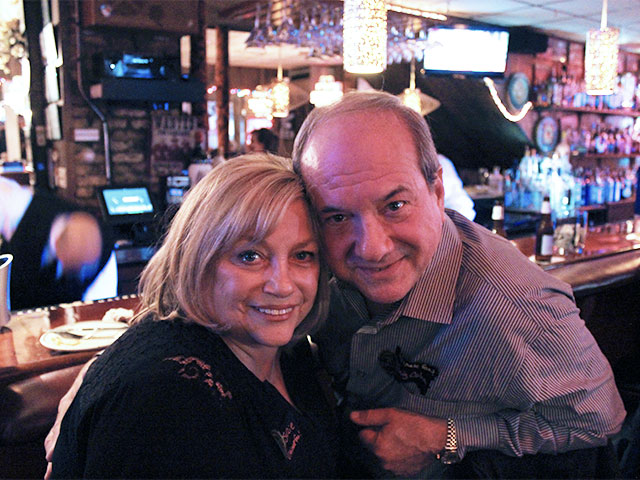 "Since it is illegal to officially label any product Champagne, unless it comes from the Champagne region of France and is produced under the rules of the appellation; and scotch whiskey must be distilled in Scotland, in a manner specified by law, in order to legally be labeled scotch; and bourbon whiskey, while it may be distilled anywhere in the United States, is strongly associated with Kentucky in particular; then a law should be passed making it illegal to label meat "steak" unless it is butchered, grilled, served and eaten at Coerper's Five O'Clock Club."